ZeroRanger
The battle continues - Enter WHITE VANILLA!!
---
ZeroRanger expands with a major update: introducing WHITE VANILLA, a new fast-paced gameplay mode which tests your skills against remixed enemy waves and stages. Put your back into it!
This update also tweaks and balances the existing GREEN ORANGE mode, while adding some general quality of life features as well.
Moreover...
ORANGE SOUNDS, the original soundtrack of ZeroRanger, is finally live and available for purchase.
Keep in mind that the soundtrack includes a few new songs introduced in this update. Tread with care if you wish to hear them in their gameplay context firsthand.
Enjoy and stay safe!
-System Erasure
2020/06/25 UPDATE PATCH NOTES
WHITE VANILLA:
A new mode is LIVE! (Upon first boot, becomes available after playing GREEN ORANGE once)
Destroy enemy waves in rapid succession!
Destroy enemy waves efficiently!
Prove your worth - do not falter!
GREEN ORANGE:
Small adjustments to enemy behavior and bullet patterns across the mode
A few visual enhancements for better clarity
A lot of bugfixing and polish accumulated along the way
GENERAL:
Player ship's shot color can now be toggled between GREEN/ORANGE from the options menu
Save data can now be erased from the options menu
Access new EXTRAS after clearing GREEN ORANGE
Just more music
Buffed Rybb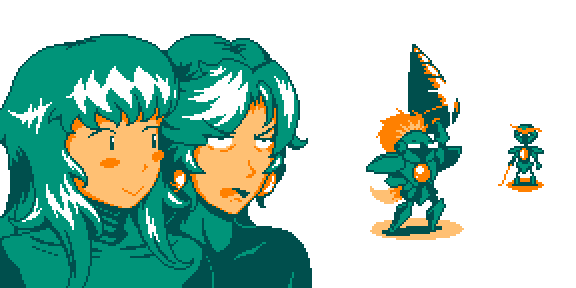 Files
ZeroRanger 26062020.zip
112 MB
Jun 25, 2020
[OLD version] ZeroRanger 13012019.zip
94 MB
Jan 13, 2019
Comments
Log in with itch.io to leave a comment.
Awesome, put you up on the homepage again!
Hi, I can't actually install this update with the itch app... When I go to install it only the old version is available. Is it possible y'all forgot to specify the system the file is for? I've seen that happen with some other games.